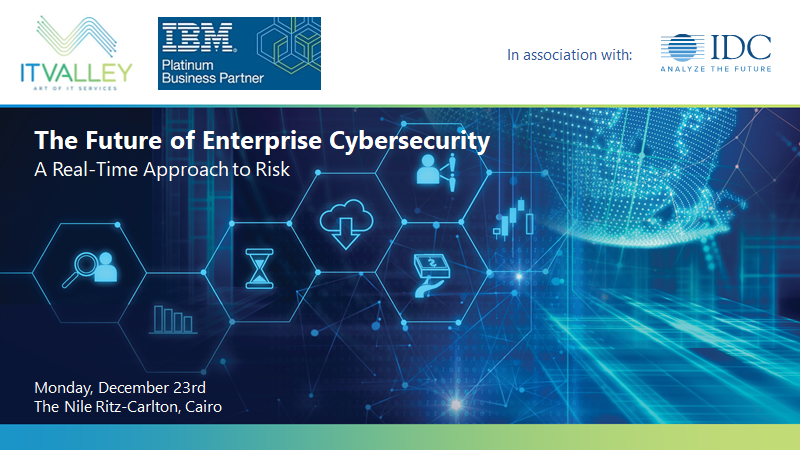 The Future of Enterprise Cybersecurity
A Real-Time Approach to Risk
from Monday:23Decamber
From: Monday, December23 , 2019, 09:00 AM
To: Monday, December23 , 2019, 05:00 PM
If the past decade has shown us anything, it's that no organization is immune from cyberattacks. The proliferation of handheld devices, cloud-based platforms, and remote access points has significantly increased the vulnerability of organizations. As such, the very definition of risk is rapidly changing, prompting organizations to implement a shift from traditional individual and isolated security devices to an across-the-board approach built around open standards and integrated security tools that enable speed and scale.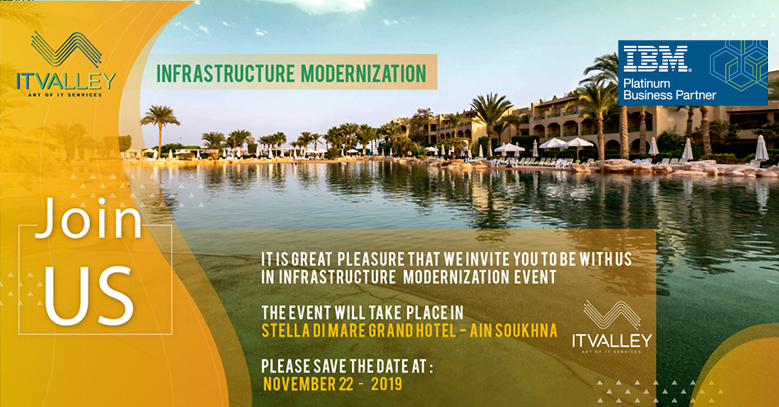 Infrastracture Modernization
Event is a destination for Digital Transformation to meet, get acquainted with state-of-the-art technologies all while discovering & enjoying the heritage of our beloved Egypt.
The event tackles some of these digital solutions enable – in addition to efficiency via automation – the latest digital transformation trends across market sectors showing how the different businesses can be transformed.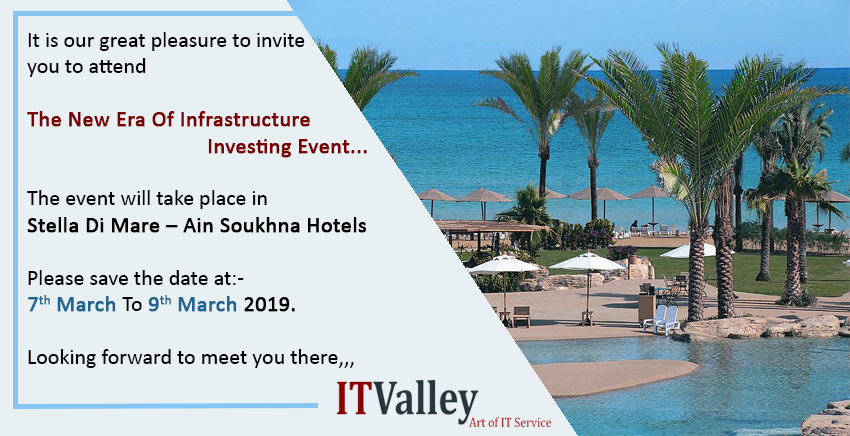 New Era of Infrastructure Investing
in 7th March 2018
The New Era Of Infrastrcture Investing  will cover new topics in IT nowadays. This event will provide you a great opportunity to explore more about ITValley solutions and offers